Genevo Assist FF CI radar laser detector
If you value confidentiality and are looking for a high-end complete solution to speed measurement, the Assist FF system is the best choice even for the most demanding driver. Due to the scalable design, this solution can be configured according to the desired security - comparable to a configurator of the car manufacturers for special equipment of your car.


Discreet is the key word - everything has been developed for a fixed and completely invisible installation in the vehicle. Only a mini-display is visible from the system in the vehicle. Warnings are issued via the display as well as via a voice output in German. The device consists of a main control unit, GPS antenna, radar antenna, display and dock for display.
Genevo Assist FF can be easily updated and configured with any USB memory stick. All you need to do is visit the website www.GenevoUpdate.com, set the parameters and download the file, which is quickly uploaded to the USB memory stick and plugged into Genevo Assist. The update and configuration itself is completely independent.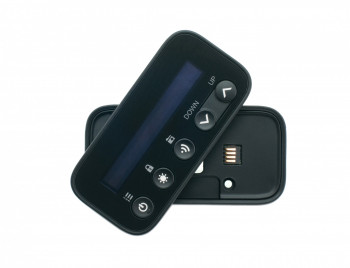 The use of Genevo Assist FF is legal, but in some countries some features are not allowed. This means that if you want to deactivate the system quickly in a critical situation, all you have to do is disconnect the display from the dock and take it home with you. From this point on, the device is completely functional and carrying it in the vehicle is completely legal. Only you, no one else, can reactivate it with the display. It is also no problem to take not only the display but the whole dock with you. The only thing that remains in the vehicle is the micro-USB power supply, with which you can charge your mobile phone, for example.
Genevo Assist FF has been specially optimised for use in Germany, Austria, Switzerland and other EU countries and offers maximum protection for ambitious drivers.
Laser jammer integration (optional)
The new Genevo Asssit FF comes with 1 laser sensor, but can be expanded with 2 or 4 laser-based parking sensors. The semsors are designed to fit invisibly into the special Genevo license plate holder. This makes it possible for the first time to install the parking sensors/laser jammers completely invisibly and at the same time easily. The laser protection can be switched off at the push of a button, making it legal according to the road traffic regulations. A reactivation can only be done via a PC computer. The most important thing: Your car remains free of mounting holes or damages, which are otherwise common during installation. The installation can be done in about 2 hours and is much faster than with other parking or laser jammers.

1. Laser expansion possibilities:
Genevo Laser Jammer
- 1 Genevo sensor included (without license plate holder)
- 2 Genevo sensors (including license plate holder)
- 4 sensors from Genevo (including 2 license plate holders)



2. Laser expansion possibilities:
ALP AntiLaser laser jammer
- 1 sensor from ALP AntiLaser (optional)
- 2 sensors from ALP AntiLaser (optional)
- 4 sensors from ALP AntiLaser (optional)

3. radar extension possibilities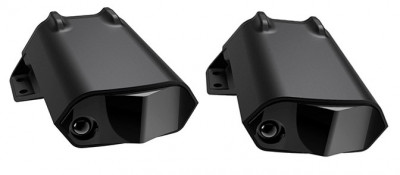 Radar antenna HDM+ with Multaradar CD/CT detection (optional)

If you use the fixed radar detector in regions where the latest Multaradar CD/CT radar traps are used, such as Switzerland, then the Ultra HD+ radar antenna is unfortunately not sufficient. Here only the specially developed HDM+ antenna helps. The HDM+ is the right choice for Multaradar. Even 2 HDM+ radar antennas can be connected to the Assist. Which increases the sensitivity and range even further! Sky is the limit.

Special features
- High-end fixed installation radar detector for Germany, Austria and Switzerland
- Modular and freely configurable defence system
- With highly sensitive Ultra HD+ radar antenna ex works, without laser protection
- Ultra HD+ antenna electronic non locatable (RDD)
- Protection against radar, fixed speed cameras, traffic light speed cameras and section control
- Expandable with laser jammers from Genevo or ALP AntiLaser (optional)
- Up to 2 HDM+ radar antennas expandable (optional)
- Fully legal operation possible
- Absolutely invisible, as only mini-display is visible in the cockpit
- Warning messages audible and in German language
- Control element very small and inconspicuous
- Comfortable configuration in German via PC
- Central control through intelligent software
- Free database updates
- latest EU database is preinstalled
- High resolution full matrix display
- Very easy operation
- Connection via 12V on-board electronics
Technical data
Radar bands
- X-band 10.525 GHz ± 25 MHz
- K-band 24,150 GHz ± 100 MHz
- Ka-band 34,700 GHz ± 1300 MHz
- Ka Narrow 34.0, 34.3, 34.7 a 35.5 GHz ± 80 MHzLaser
- laser detection and jamming (with 1 Sensor included)

Scope of delivery:
- Genevo Assist Cotroller Box
- Ultra HD+ radar antenna
- 1 Genevo FF laser sensor
- Central control unit
- Dock
- USB Stick
- Mounting kit and cables for fastening all components


Genevo Assist custom installation radar detector
Before you purchase, we would like to point out that the possession and/or operation of a Genevo CI radar detector may not be permitted in your country. Before purchasing or using the device during a trip abroad, please inform yourself about the currently valid legal situation.